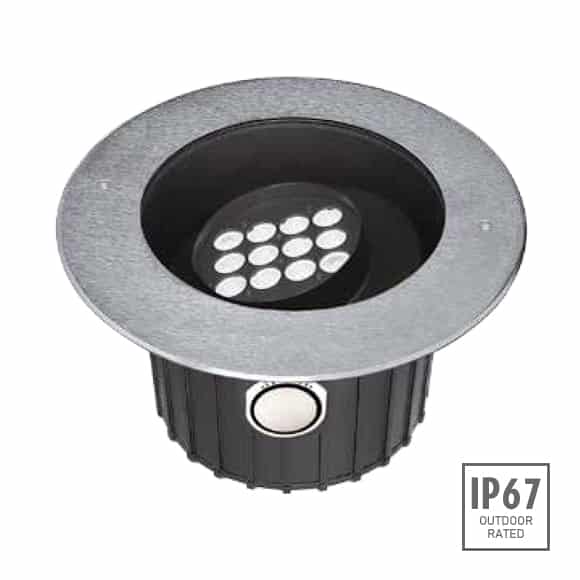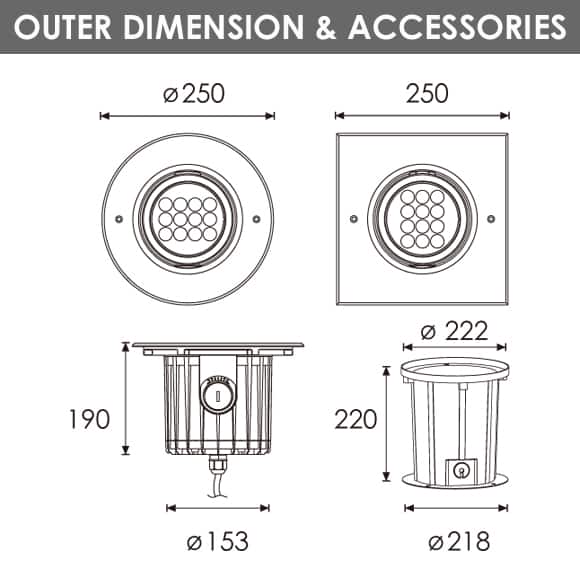 RGBW Lights - XB2GFR1219
RGBW Inground Light with high lumens output. Adjustable beam direction, 3MM tempered glass, Optical reflector, 12 LEDs per fixture. The fixtures are versatile which can add a visual impact and also plays a critical role in safety apart from lighting.
The application of this light fixture can be to high light walls, columns, façades. With the advancement of LED technologies, lighting designers, architects & interior designers can use these versatile LED outdoor lights in their projects to create infinite lighting solutions for indoor & outdoor lighting.


Compare us with the best outdoor lighting manufacturer before buying the products
A free installation guide is provided with each product
Check out the fascinating designs, quality, and prices
Click the box below to download individual product ecatalog and check out other products of your choice
Some of the highlights are as follows:
Material Specifications: XB2GFR1219
Housing & Front Cover:

12# die-casting grey powder coated aluminum. T=60-80μm. Adhesion of ISO class 1/ASTM class 4B

Light Window:

Tempered glass. T=3mm

Reflector:

Optical reflector efficiency≥85%

Gasket:

Glass and housing are silicone sealed

LED:

SMD3535 RGBW 4in1

Cable Gland:

IP68 PG-13.5 PA66

Gasket:

Molding shaped seal

LED Driver:

Constant Voltage Input,Constant Current Output

Power Cable:

H07RN-F 5X1.0mm2 L=0.5m(Low voltage)

Operating Temperature:

-20˚C~40˚C

Mounting Sleeve:

ABS 068#

CCT:

RGBW