Architectural Outdoor LED Lighting fixtures & solutions. Fantastic designs, highest quality at best price for your sophisticated lighting designs & projects.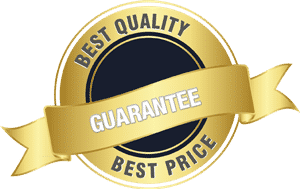 High-quality architectural outdoor lights for landscape, facade & garden. Wall washers, focus, spot, bollards, inground & underwater lights. High Quality LED outdoor lighting for hotels & premium projects at good price.1st choice of lighting designers for projects worldwide. UL,CE. These are high valued items for Lighting Designers & Architects.
These architectural outdoor lights not just add beauty and elegance to building facades and landscape but is also a critical element of a city landscape. Architects and Lighting designers spend a good amount of time and effort to get each of the elements perfect. It's therefore imperative that these LED fixtures dove tales into the plan. The form factor, the look and feel, lumens output, CCT and a host of technical parameters. These IP65 to IP68 fixtures are applicable for high end lighting projects worldwide with Warranties up to 3years. High grade components with premium LEDs and drivers for high durability.
ESTLights manufacturers of world class LED outdoor lighting are here to provide you with facade garden landscape and swimming pool lighting solutions. 100% Original Design with G&W of 2-5 years
Over 800+ LED Outdoor Lighting fixtures manufactured by certified ISO 9001:2008 enterprise, using the best of raw material and process and marketed worldwide. Critical components sourced from Germany, the US & Japan.
High-quality architectural outdoor lights with quality certifications include TUV, SAA, CE, LVD, CLT, C-Tick, RoHS, BIS, IP65, IP66, IP67 & IP68
Some of the LED fixtures manufactured include:
LED Focus Lights, Swimming pool lights, fountain lights, outdoor wall lights, bollards, facade lights, inground lights, High powered wall grazers, and wall washers, IP65, IP66, IP67 & IP68, Outdoor Garden Lights, Landscape Lighting. The Light fixture quality can be compared with the best in the industry.
Check our blog on outdoor wall lights: