Architectural Outdoor LED Lighting fixtures & solutions. Fantastic designs, highest quality at best price for your sophisticated lighting designs & projects.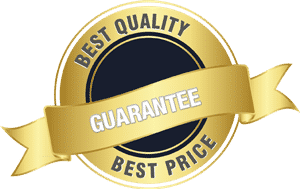 Outdoor LED lighting
Outdoor LED lighting for recessed linear lighting, design lights, outdoor water fountain lights and underwater pathfinder lights. Having a beautiful landscape increases the visual appeal and value of your home while creating a welcoming atmosphere for your guests. Landscape lighting ensures security for your home, and can completely transform the look of your home during the night.

Path lighting or recessed linear lighting is usually one of the first types of lighting a homeowner installs. It adds safety and helps define outdoor spaces. These lights are specially designed to create luminous paths or enhance architecture and tree clusters. They're also perfect for highlighting walls and columns. 
Burial lights are perfect for creating a fabulous night-time aesthetic. Plus, they're also great for pathfinding purposes. These lights are available in 12°~60° beam options with frosted diffusers for soft/anti-glare lighting effects. We give emphasis on high quality as our lighting fixtures are made of die-cast aluminium with stainless steel front ring which makes the fixture non-corrosive, durable and stylish. 
Ground lights are a great way to improve the safety and visibility of your driveway, and can also add a touch of style. Positioning ground lights on either side of the driveway is a great way to guide parking and walking at night.
Focus lights are one of the most preferred lighting options for architectural LED landscape lighting. These architectural spotlights come with an adjustable projection angle. This allows the user to direct light as needed to achieve the desired lighting effect.
Wattages as low as 2W can be provided with a maximum of 50W. These spike lights perfectly illuminate garden shrubs & trees. Applications of these lights also include garden lighting, park lighting, residential lighting, square lighting and other outdoor lighting.
Another important aspect of outdoor lighting is outdoor wall washers.

Wall washing illuminates a vertical surface with uniform brightness and draws attention to the outdoor wall, and can be used to accentuate an entrance, fireplace, or artwork.
The most popular reason to use an outdoor LED wall washer is to illuminate an architectural facade – typically lighting facades of skyscrapers & city skylines. These fixtures are available in

RGB/RGBW/mono color and are often used to light up historic monuments, government buildings and railway stations. Inground linear wall washers can also be applicable for recessed linear lighting purposes.
Facade wall washers are larger than linear outdoor wall washers and evenly distribute a pool of light across any surface, making it ideal for illuminating facades and landscapes. Plus, with its high-power output, an LED wall washer can really make your property stand out from the rest.
Made with high-grade components and premium LEDs, our wall washers are built to last. With a lifespan of 70,000 burning hours, these fixtures are sure to light up your nighttime projects beautifully. Choose from symmetric or asymmetric beams to create the perfect look for your project. These high-power wall washers can enhance architectural designs, wall textures & city landscape.
One can integrate RGB/RGBW fixtures with dimming drivers and DMX controllers to get different light patterns and effects. RGB LED lights are a great way to add color and light to any space. These versatile design lights can highlight walls, accentuate pathways, or simply change the ambience of an area.
Place recessed linear lighting fixtures in corners or near steps and seating for the perfect lights combination. Inground decking lights come in low wattages which gives a diffused lighting effect. Energy-efficient low voltage LED wooden floor lighting kits can create a gorgeous atmosphere in your outdoor living space day after day.
Low-voltage step lights come with an in-built driver option for easy installation. Plus, they can highlight landscape features, wooden floors or pool decks, adding both beauty and safety to your home.

Not only does it provide safe and well-lit pathfinders, but it can also be used to highlight landscaping, architectural features or a swimming pool deck, spa or fountain.
These underwater pathfinder lights can also provide greater safety for folks in and out of the swimming pool. Pool lights and outdoor water fountain lights are also important as they can add a visual impact to the pool landscape. One can achieve multi-color ambient light with the help of RGB color changing LEDs. In addition to creating an amazing mood, pool lighting also makes the area much safer. 
Underwater spotlight and underwater pathfinder lights are also a beautiful choice for lighting up pools. These fixtures are available with tripod or surface mounting accessories to achieve the desired lighting effect. Underwater pathfinder lights not only add a touch of ambiance, but also highlights any special features like fountains and waterfalls.

Swimming pool lights and fountain lamps are a complete necessity when it comes to any pool or fountain installation.
Outdoor water fountain lights come with a hole in the center so that you can insert a nozzle through it. Plus, they come with an overheating system to protect them from overheating. So if you want to enhance the beauty of your fountain and create some stunning architectural lighting solutions, then outdoor water fountain lights are the way to go.
Wall lights are an essential part of outdoor lighting and wall design as they enhance the walls and give a modern effect. Our  waterproof outdoor wall lights are particularly suitable for recessing into stone walls and stairs.

Surface-mounted wall lights are the most popular form of façade lighting. They give you the creative freedom to extend the style of your interior to your outdoor environment.
Bollard lights are typically round or square post style fixtures that project light horizontally and/or downward. This provides necessary lighting for walkways. Bollard light is also perfect for bringing a relaxing mood and highlighting plants due to the soft lights.
These outdoor lighting fixtures are applicable for pathway lights/ patio lights/ driveway lights & backyard lights to illuminate for pedestrian use and safety. Other types of outdoor lighting fixtures include high power focus lights and flood lights. These lights produce high wattages and lumens which is a necessity in lighting up large areas or facade design.

These lights can be tilted horizontally or vertically which allows the operator to adjust the beam direction.
Available with mounting accessories, high end connectors and IP65/IP66/IP67/IP68 rating  for uniform lighting. Standard color temperatures of 2700K/3000K/3500K/4000K/5000K and 6000K are available with an option of RGB/RGBW colors. These fixtures are also available in sanded dark grey, sanded black and white body. Our products meet highest quality standards and come with BIS, SAA, UL, ISO9001 and other international certifications.
These architectural outdoor lights are also a critical element of a city landscape and facade design. Architects and Lighting designers spend a good amount of time and effort to get each of the elements perfect. It's therefore imperative that these LED fixtures dove tales into the plan.
100% original design with G&W of 2-5 years




Over 800+ LED outdoor lighting fixtures manufactured by certified ISO 9001:2008 enterprise, using the best of raw material and process and marketed worldwide. Critical components sourced from Germany, the US & Japan.
Check out our range of indoor lighting fixtures
RT