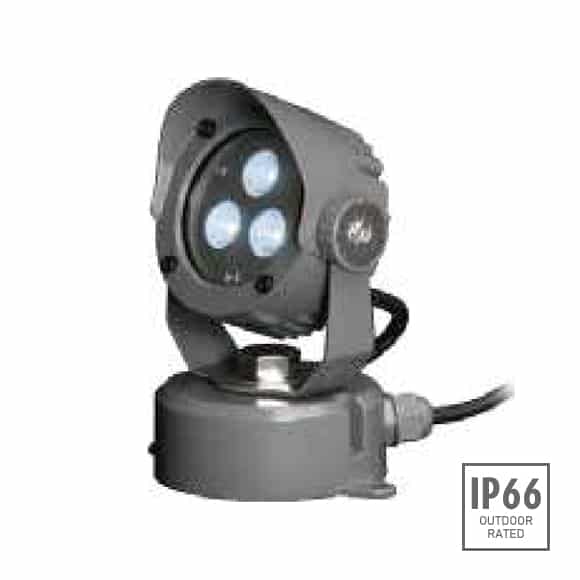 RGB Lights - FB3BBM0318
RGB Architectural Spot Light with All-in-one optical lens. housing color variants, 90MM x 105MM width, IP66 ingress protection. Competitively priced, high-quality products with wide range (30+ designs)
Can be used by lighting designers & architects to create fabulous night time aesthetics, accessibility, security and other special social events for private gardens, public landscapes and LED outdoor lighting.


Compare us with the best outdoor lighting manufacturer before buying the products
A free installation guide is provided with each product
Check out the fascinating designs, quality, and prices
Click the box below to download individual product ecatalog and check out other products of your choice
Some of the highlights are as follows:
Material Specifications: FB3BBM0318
Housing:

12# Die-casting dark grey powder coated aluminum. T=60-80μm.Adhesion of ISO class 1/ASTM class 4B

Lens:

All-in-one optical lens,efficiency≥85%

Light Window:

Tempered glass.T=4mm

Cable Gland:

IP68 PG-9 PA66

Gasket:

Tooling shaped seal

Bracket:

Steel aluminum

LED:

SMD3535 3 IN 1 LED

Power Cable:

H05RN-F 4X0.75mm2 L=2.0m

CCT:

RGB
| Model Number | Light Source | Lens | Lens Degree | Input Voltge | Operating Current(MA) | Consumption (W) | Lumance (LM) | IK |
| --- | --- | --- | --- | --- | --- | --- | --- | --- |
| FB3BBM0318 | 3x2W RGB 3in1 | B49 | 30° | 24V DC | R=70 | G=125 | B=124 | 24V=7.5 | 257 | 07 |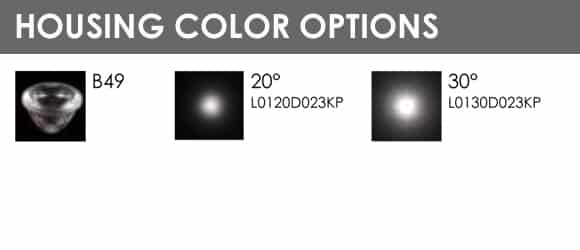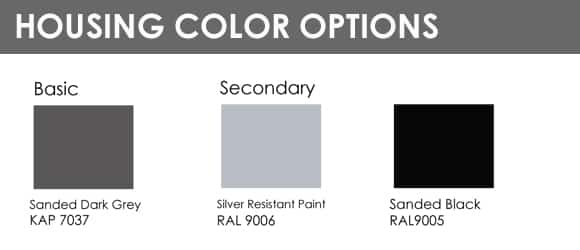 IP68 WATERPROOF CONNECTORS




RGB exterior spotlight for Urban landscape, garden lighting & patios with 12°~60° beam options & frosted diffusers. These lights are specially designed to create luminous paths or enhance architecture and tree clusters. They're also perfect for highlighting walls and columns. They're made with tough glass which makes it withstand extreme weather and vandalism. So if you're looking for a durable and stylish way to light up your outdoors, COB LED outdoor inground lights are the way to go. 
When it comes to outdoor lighting, RGB exterior spotlight are many different options to choose from. One option that has been gaining popularity in recent years is COB inground lighting. COB inground lights are a type of outdoor light that is installed in the ground, and uses a single LED chip-on-board.
RGB exterior spotlight cob burial lights are perfect for creating a fabulous night-time aesthetic. Plus, they're also great for pathfinding purposes. When it comes to installation, COB LED outdoor inground lights are very easy to install. When it comes to inground outdoor lighting, there are a lot of options available. These lights are available in 12°~60° beam options with frosted diffusers for soft/anti-glare lighting effects. If you're looking for a way to add some extra flair to your outdoor space, COB LED outdoor inground lights are a great option.
RGB exterior spotlight are many benefits of using these outdoor lights. For one, they are very energy efficient. Plus, they emit much brighter light, so you'll be able to see better at night. These fixtures are often used to light up walkways, garden pathways or patios which also provide security. We give emphasis on high quality as our lighting fixtures are made of die-cast aluminium with stainless steel front ring which makes the fixture non-corrosive, durable and stylish. 
Similar Products : Outdoor Wall Lights
RGB exterior spotlight High grade NICHIA COB LEDs are used in these fixtures which makes them energy-efficient and increases the lifespan of LEDs. Lighting designers and architects use these lights for their high-end garden & landscape lighting projects. COB LED Outdoor Inground and floor-recessed luminaire fittings are designed with 8-10mm glass, NICHIA COB LED, die-cast aluminum body, non-corrosive IP65-IP67 outdoor rated fixtures. RGB exterior spotlight of these fixtures can be in commercial buildings, hotels, shopping malls, hospitals, schools, factories with over 20+ stunning designs. IP65-IP67, Symmetrical & Asymmetrical lens, 1W-50W.