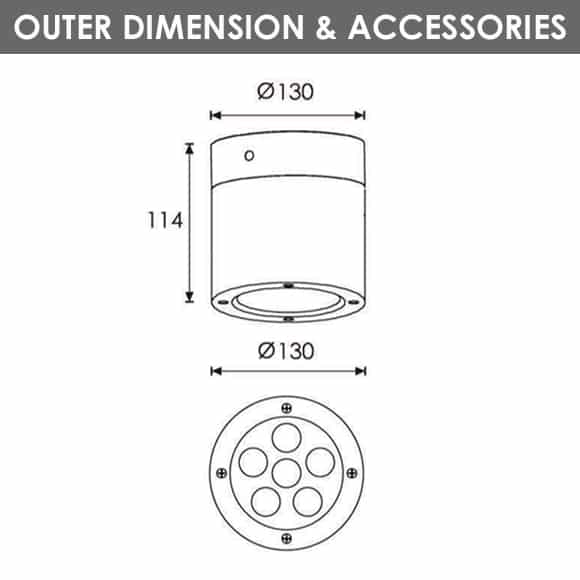 Outdoor Wall Lights - R8CJ0127
COB ceiling down light with 35⁰ & 10⁰ beam angle. 3000K/6000K CCT, 130MM(D) x 114MM(H), IP65 outdoor rated, extruded aluminium alloy. Competitively priced, high-quality products with wide range (30+ designs). The fixture comes with powder coated colors of dark grey, sanded white & sanded black.
LED outdoor wall light can be used by Lighting Designers & Architects to create fabulous nighttime aesthetics, security, recreation and other social events for private gardens or public landscapes.


Compare us with the best manufacture before you buy our LED outdoor Lighting products
A free installation guide is provided with each product
Check out the fascinating designs, quality, and prices
Click the box below to download individual product ecatalog and check out other products of your choice
Some of the highlights are as follows:
Material Specifications: R8CJ0127
Housing:

Extruded aluminium alloy #6063 powder coated aluminium T=60-80um. Adhesion of ISO class 1/ASTM class 4B

Reflector:

Optical reflector, efficiency≥85%

LED:

NICHIA

Operating Temperature:

-20⁰C-40C⁰

Power Cable:

H05RN-F 2x1.0mm2 L=0.3m (Low Voltage) H05RN-F 3x1.0mm2 L=0.3m (High Voltage)

CCT:

3000K/6000K