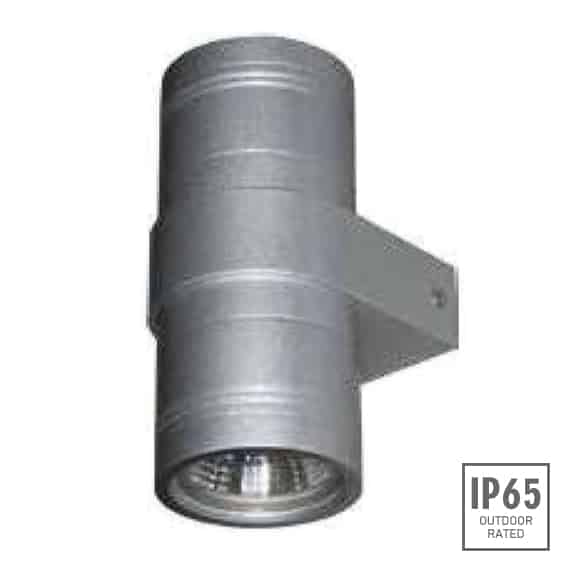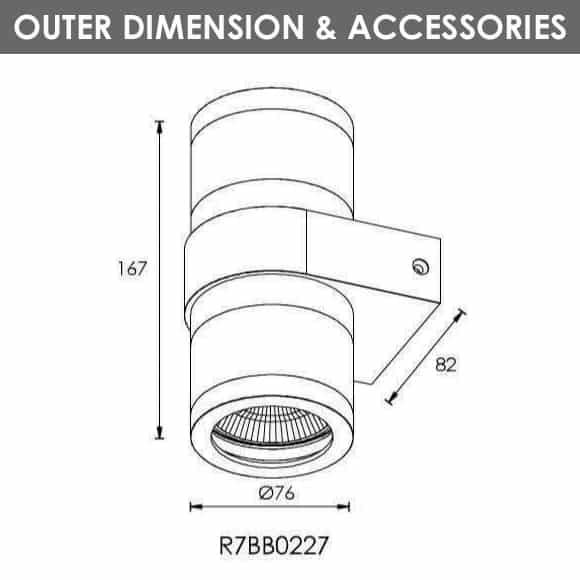 Outdoor Wall Lights - R7BB0227
LED wall lights are recessed and surface mounted lights with different wattages, beam angles and color temperatures. Wattage for outdoor LED wall lights starts from 1W to a maximum of 8W. Beam angles offered are narrow to wide beam. The symmetric and asymmetric beam can be provided for uniform lighting effects.
The body material is aluminium die-cast in powder-coated colors of sanded grey, black, and silver. Adjustable clamps to surface mount the fixtures comes with the fixture. Color temperatures available are 2000K, 3000K and 6000K. Stunning designs, IP65, Symmetrical lens of 15⁰, 24⁰, 38⁰ & 60⁰


Compare us with the best outdoor lighting manufacturer before buying the products
A free installation guide is provided with each product
Check out the fascinating designs, quality, and prices
Click the box below to download individual product ecatalog and check out other products of your choice
Some of the highlights are as follows:
Material Specifications: R7BB0227
Housing:

12# Die-casting dark grey powder coated aluminium T=60-80um. Adhesion of ISO class 1/ASTM class 4B

Reflector:

Optical Reflector, efficiency≥85%

Light Window:

PMMA T=6mm

LED Driver:

Constant Voltage Input, Constant current output

LED:

NICHIA

Operating Temperature:

-20⁰C-40C⁰

Power Cable:

H05RN-F 2x1.0mm2 L=0.3m (Low Voltage) H05RN-F 3x1.0mm2 L=0.3m (High Voltage)

CCT:

3000K/6000K
| Model# | Light Source | Lens | Lens Degree | Input Voltage | Operating Current(MA) | Consumption (W) | Lumance (LM) |
| --- | --- | --- | --- | --- | --- | --- | --- |
| R7BB0227 | 2x8W COB | R8 | 24⁰ | 24V DC | 120 | 240 | 24V=822 | 120V=182 | 240V=103 | 24V=19.7 | 120V=21 | 240V=21 | Cool White = 1018x2 | Warm White = 956x2 |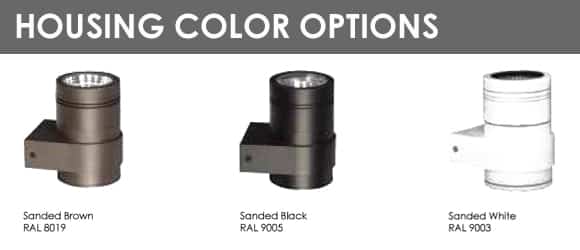 IP68 WATERPROOF CONNECTORS




Architectural Outdoor Wall Lights Denmark
Architectural outdoor wall lights for lighting projects in Denmark. Stunning designs, IP65, pre-adjustable lens with various CCT options. LED wall lights are recessed and surface mounted lights with different wattages, beam angles and color temperatures. Wattage for outdoor LED wall lights starts from 1W to a maximum of 8W. Beam angles offered are narrow to wide beam. The symmetric and asymmetric beam can be provided for uniform lighting effects.
The body material is aluminium die-cast in powder-coated colors of sanded grey, black, and silver. Adjustable clamps to surface mount the fixtures comes with the fixture. Color temperatures available are 3000K and 6000K. Stunning designs, IP65, symmetrical lens of 15⁰, 24⁰, 38⁰ & 60⁰. Premium quality wall lights for landscape lighting projects.
Similar products: https://www.est.net.in/outdoor-led-lighting/outdoor-led-wall-lights/outdoor-led-wall-lights-d1ga0334-d1gb0334/
RT