Swimming Pool Lights
High grade swimming pool lights for underwater lighting projects worldwide. The lights are made of SS316 material to make it rust or corrosion free. High powered LED chips are used as light source in these fixtures. Standard color temperature and beam angles for swimming pool lights are 2000K, 3000K and 6000K with lens 9º, 15º, 20º, 30º, 45º and 60º. Wattages start 2W upwards to 45W.  The underwater fixtures can also be provided with RGB/W color changing LEDs with DMX control systems. These lights come with an ingress protection of IP68. Offer Triac, PWM, 1-10V & Dali dimming options. These lights make the pool more attractive and help in highlighting the shape and texture of the pool. Swimming pool lights add a beauty to the pool and waterbody applications.  New swimming pool lights with asymmetric lens installed in the wall and buried in ground will give wall washing effect inside pools and water bodies. Color changing lights is used to create light shows and textures for architectural lighting element. Water resorts majorly use these lighting fixtures as they have different sections and each of them sets a different mood for which lighting is an essential element.
Some of the highlights are as follows:
Product & Manufacturing process certifications include UL, CUL, SAA, TUV, CE, BIS, ISO-9001 & ISO -14005
Over 30+ stunning designs. IP68, Symmetrical & Asymmetrical lens, 2W-50W
Compare us with the best inground manufacturer before you buy our LED outdoor lighting products
A free installation guide is provided with each product
Check out the fascinating designs, quality, and prices
Click each of the boxes below and download individual products of your choice
High-quality swimming pool fixtures & solution at economical prices & 3 years warranty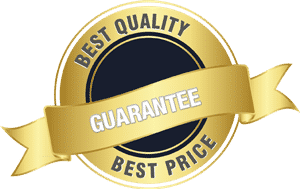 Swimming Pool Lights
High grade Swimming Pool lights with high powered LED chips in narrow-wide beam angles, stainless steel body & multiple wattages. SS316 Stainless steel body makes the fixtures rust or corrosion free. High powered LED chips are used as light source in these fixtures. Standard color temperature and beam angles for these fixtures are 2000K, 3000K and 6000K with narrow-wide beam angles 9º, 15º, 20º, 30º, 45º and 60º. Wattages start 2W upwards to 45W. 
The underwater fixtures can also be provided with RGB/W color changing LEDs with DMX control systems. These lights come with an ingress protection of IP68. Offer Triac, PWM, 1-10V & Dali dimming options. Lighting Designers & Architects use these fixtures to create fabulous nighttime aesthetics, illumination of pool walls, walkways, floor etc.
Swimming pool lights are of high quality stainless steel housing and 4mm step tempered glass. These lights make the pool more attractive and help in highlighting the shape and texture of the pool.
New swimming pool lights with asymmetric lens installed in the wall and buried in ground will give wall washing effect inside water bodies. Color changing lights is used to create light shows and textures for architectural lighting element. Water resorts majorly use these lighting fixtures as they have different sections and each of them sets a different mood for which lighting is an essential element. Various water features for shooting fountain, wave pool etc can have lights that enhance the beauty.
KT