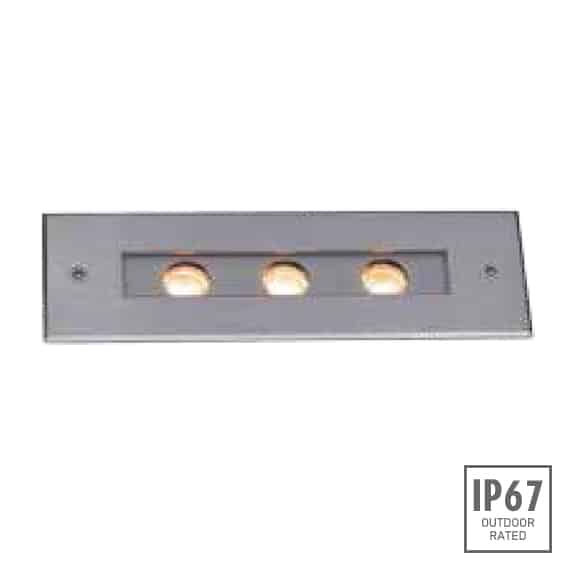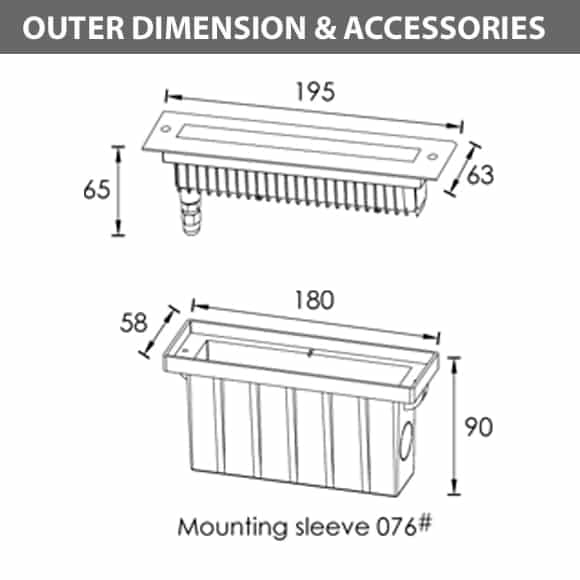 In-ground Wall Washer - S2FL0357
Compare us with the best manufacture before you buy our LED outdoor Lighting
A free installation guide is provided with each product
Check out the fascinating designs, quality, and prices
Click each of the boxes below and download individual products of your choice
Some of the highlights are as follows:
Material Specifications: S2FL0357
Front cover & Housing:

Hard chromeplated stainess steel SUS 316L. 12# Die-casting dark grey powder coated aluminum.T=60-80μm

Light Window:

Step tempered glass.T=8mm

Glass pressure capacity:

Full area=3251kgs

Gasket:

Molding shaped silicone seal

Cable Gland:

IP68 PG-9 PA66

PCB:

Excellent heat conduvtivity aluminum, coefficient of heat Conductivity≥2.0w/mk

LED Driver:

Constant Voltage Input,Constant Current Output

Power Cable:

H05RN-F 2X1.0mm2 L=0.5m(low voltage) H05RN-F 3X1.0mm2 L=0.5m(high voltage)

Operating Temperature :

-20⁰C~40⁰C

Mounting Sleeve :

-ABS 076#

CCT:

2000K/3000K/6000K

Dimmable Support:

Triac PWM 1-10V Dali
| Model# | Light Source | Lens | Length | Lens Degree | Input Voltage | Operating Current(MA) | Consumption (W) | Lumance (LM) | IK |
| --- | --- | --- | --- | --- | --- | --- | --- | --- | --- |
| S2FL0357 | 3x2W | B27 | 195 | 8°x30° | 24V DC | 120V | 240V | 24V=37 | 120V=89 | 240V=46 | 24V=5.7 | 120V=6.2 | 240V=5.7 | Cool White=457 | Warm White=360 | 08 |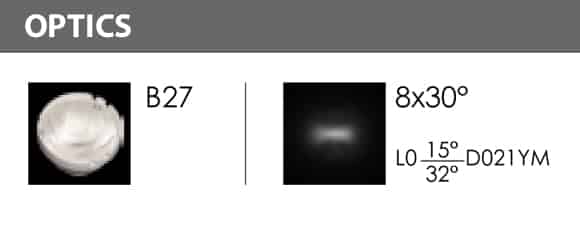 Recessed decking lights  of skyscrapers, historic monuments, government building, railway station, airports and other city skylines with RGB/RGBW/mono color. Wall washing illuminates a vertical surface with uniform brightness and draws attention to the outdoor wall, and can be used to accentuate an entrance, fireplace, or artwork.
The most popular reason to use an Recessed decking lights to illuminate an architectural facade – typically lighting facades of skyscrapers & city skylines. These fixtures are available in RGB/RGBW/mono color and are often used to light up historic monument, government building and railway station.
If you're looking for a way to add some extra light and interest to your home's exterior, consider outdoor wall washers. Recessed decking lights fixtures are designed to evenly illuminate large vertical surfaces, adding a touch of drama and helping to highlight the architecture of your home.
IP65, IP66, IP67 & IP68 outdoor rated, mono or multi-color LED for lighting projects. Wattages start from 6W to a maximum of 120W. Standard beam angles offered are narrow to wide beams from 9, 12, 15, 20, 24, 40, 60. wall wash asymmetric beam angle of 10*30 and 15*32 can be provided as well.
Spacing between the wall washer and the surface helps to determine the level of brightness. For a focused, bright effect the fixture should be placed closer to the wall. Recessed decking lights with high wattages can light up buildings upto 50 floors high. The purpose of wall washers is to illuminate vertical surfaces and enhance the architecture.
Outside ground lights also helps in highlighting the details and textures on a structure or wall and gives a modern look to the lighting space. Wall washers are also available with in-built drivers & built-in DMX decoders for easy installation and DMX controls.
Lighting designers & architects use these wall washers to create fabulous night time aesthetics, Illuminate walls, columns, façades, many other IP67 outdoor pathway lights. One can create wonders with the right distribution of light. Applications for IP67 outdoor pathway lights can be in resorts, hotel lighting, park lighting, façade lighting, etc.