OUTDOOR LIGHTS - LED INGROUND CoB LIGHTS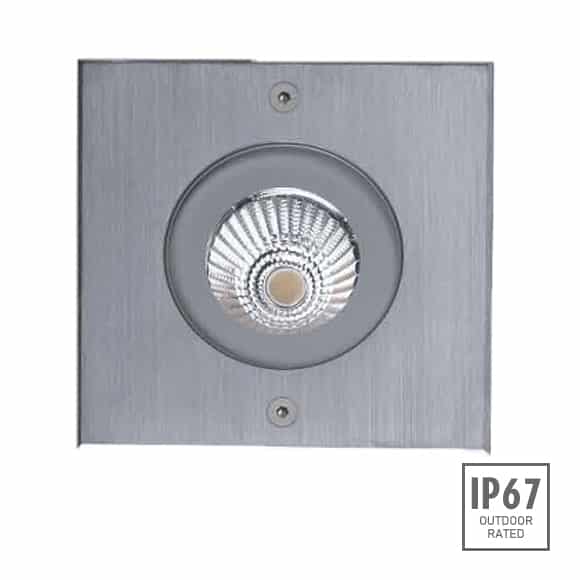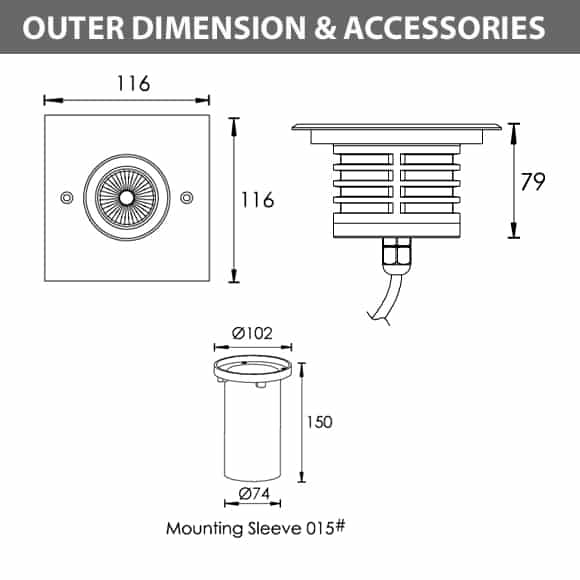 Inground CoB Light - R2CDS0126
Inground CoB lights for architectural lighting projects. Premium quality LED source and components are used in the products. The front plate for LED inground CoB lights are hard chrome-plated stainless steel and 8mm step tempered glass. Overall a non-corrosive, robust product for outdoor applications. Inground CoB lights come with standard lens of 18, 25 & 40 degree with an ingress protection of IP67. CCT available: 3000K | 6000K.


Compare us with the best manufacture before you buy our LED outdoor Lighting
A free installation guide is provided with each product
Check out the fascinating designs, quality, and prices
Click each of the boxes below and download individual products of your choice
Some of the high lights are as follows:
Material Specifications R2CDS0126
Front cover & Housing:

#12 Die-casting dark grey powder coated aluminium, T=60-80μm, Hard chromeplated Stainless Steel SUS 316L#

Light Window:

Tempered frosted step glass. T=8mm

Reflector:

Opal Reflector efficiency ≥90%

LED:

NICHIA COB

LED Driver:

Constant Voltage Input, Constant Current Output

PCB:

Excellent heat conductivity aluminium coefficient of heat Conductivity ≥2.0w/mk

Power Cable:

H05RN-F 2X1.0mm2 L=0.5m(Low voltage) H05RN-F 3X1.0mm2 L=0.5m(High voltage)

Operating Temperature:

-20⁰C~40⁰C

CCT:

3000K/6000K
| Model# | Light Source | LENS | Lens Degree | Input Voltage | Operating Current(MA) | Consumption (W) | Lumance (LM) | IK |
| --- | --- | --- | --- | --- | --- | --- | --- | --- |
| R2CDS0126 | 1x6W COB | R5 | 25⁰ | 24V DC | 120V | 240V | 24V=270 | 120V=65 | 240V=37 | 24V=6.5 | 120V=7.7 | 240V=7.8 | Cool White = 760 | Warm White = 660 | 09 |
IP68 WATERPROOF CONNECTORS




Inground COB Light Spain
LED Inground COB Light for Lighting Walkways, Walls & coloumn in Spain. High quality lights for outdoor landscape & architectural lighting in Spain. LED InGround COB light with hard chrome-plated stainless steel housing and 8mm step tempered glass. The lens is adjustable to 18, 25 & 40 degree prior to installation depending on the lighting effect. These lights come with an ingress protection of IP67.
CCT of 2000k/3000k & 6000k available. LED Inground lights is a popular type of Outdoor LED lighting used by Lighting Designers & Architects to highlight walls, columns, create fabulous night time aesthetics accessibility, security, recreation, sport, and other special social events for gardens & landscapes, facade & outdoor lighting with smart lighting effects.
Similar products: https://www.est.net.in/outdoor-led-lighting/outdoor-led-inground-cob-lights/
BT