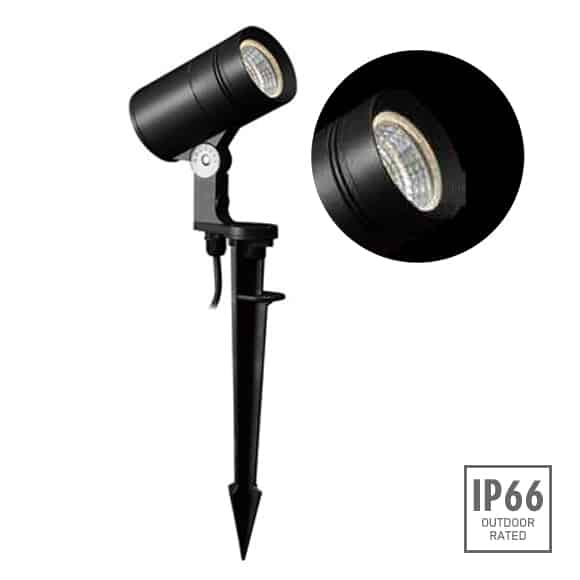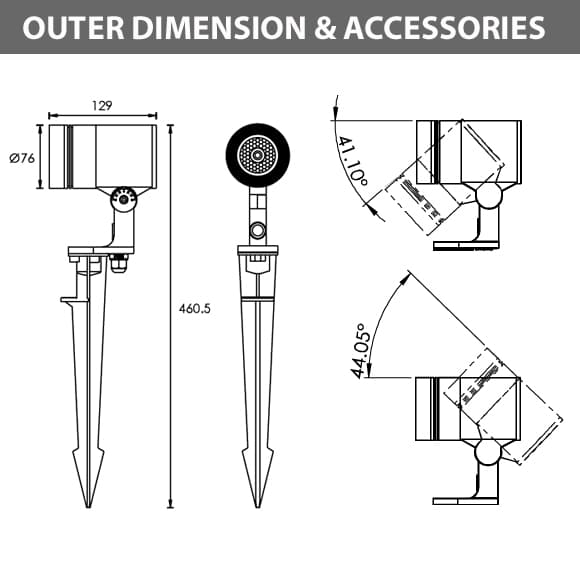 Exterior Spike Light R3XBS0128
Exterior spike light for outdoor garden landscape lighting, shrub LED lighting, LED garden light design and LED lawn lights. Beam angles as low as 15⁰ can be provided with widest beam option of 60⁰. Available in sanded dark grey, silver & matte black body colors with IP68 waterproof connectors. The newest include the RGBW range of Outdoor Focus Light fixtures with DMX controls.

These lights come with high quality COB LED with IK07 rating. Outdoor spotlights add extra ambience to your garden, patio or BBQ area These fixtures can help to create a magical space that will be sure to impress your guests. With smart home technology becoming more popular, outdoor lights can also offer many possibilities. Applications of these lights also include garden lighting, park lighting, residential lighting, square lighting and other outdoor lighting


Compare us with the best manufacturer before buying our LED outdoor lighting products
A free installation guide is provided with each product
Check out the fascinating designs, quality, and prices
Click each of the boxes below and download individual products of your choice
Some of the highlights are as follows:
Material Specifications R3XBS0128
Front cover & Housing:

#12 Die-casting dark grey powder coated aluminium

Light Window:

Tempered glass.T=4mm

LED Driver:

Constant Voltage Input,Constant Current Output

Reflector:

Opal reflector, efficiency≥85%

Operating temperature:

-20˚C~40˚C

Power Cable:

H05RN-F 2X1.0mm2 L=2.0m(low voltage) H05RN-F 3X1.0mm2 L=2.0m(high voltage)

CCT:

3000K/6000K
| Model# | Light Source | LENS | Lens Degree | Input Voltage | Operating Current(MA) | Consumption (W) | Lumance (LM) | IK |
| --- | --- | --- | --- | --- | --- | --- | --- | --- |
| R3XBS0128 | 1x10W COB | R8 | 24⁰ | 24V DC | 120 | 240 | 24V=480 | 120V=107 | 240V=60 | 24V=11.5 | 120V=12.6 | 240V=12.6 | Cool White=1050 | Warm White=956 | 07 |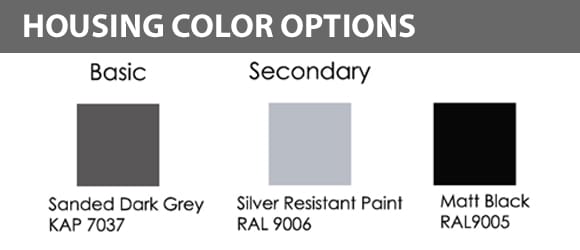 IP68 WATERPROOF CONNECTORS




Exterior spike light
Exterior spike light for outdoor garden landscape lighting, shrub LED lighting, LED garden light design and LED lawn lights. Outdoor focus light is one of the majorly used types of Outdoor lighting fixtures used by lighting designers & architects to create fabulous nighttime aesthetics, accessibility, security for private gardens & public landscapes. Beam angles as low as 15⁰ can be provided with the widest beam option of 60⁰.
These architectural spotlights come with an adjustable projection angle. This allows the user to direct light as needed to achieve the desired lighting effect. Standard color temperatures of 3000K/6000K available with RoHS, BIS, ETL, ISO9001 certifications. ESTLights provide a variety of spot lighting fixtures with wattages and beam angle options to choose from.
Wattages as low as 2W can be provided with a maximum of 50W. These spike lights perfectly illuminate garden shrubs & trees. Applications of these lights also include garden lighting, park lighting, residential lighting, square lighting and other outdoor lighting. We offer a wide variety of outdoor spot lights, perfect for any application. 
Whether you're looking to highlight shrubs in your garden or add some extra light to your landscape, we have a fixture that will fit your needs. If you're looking for an LED light that can effectively 'flood' a dark outdoor space, then check out our selection of LED spike lights. These lights feature a strong and bright LED light that can span up to 120 degrees, making them ideal for illuminating any outdoor space.
Outdoor garden landscape lighting fixtures add extra ambience to your garden, patio or BBQ area These fixtures can help to create a magical space that will be sure to impress your guests. With smart home technology becoming more popular, outdoor lights can also offer many possibilities.
These lights add a modern feel to LED garden light design and are perfect for lawn lights. With a variety of options, one can get the desired lighting effect. These can certainly enhance any outdoor area.
Exterior spike light is available sanded dark grey, silver & matte black body with IP68 waterproof connectors for shrub LED lighting. These lights also come with high quality COB LED with IK07 rating. Standard color temperatures of 3000K/3500K/4000K/6000K can be provided to suit specific lighting areas. High grade dark grey aluminium coating with body color option & BIS approved. Check out similar spotlights
RT