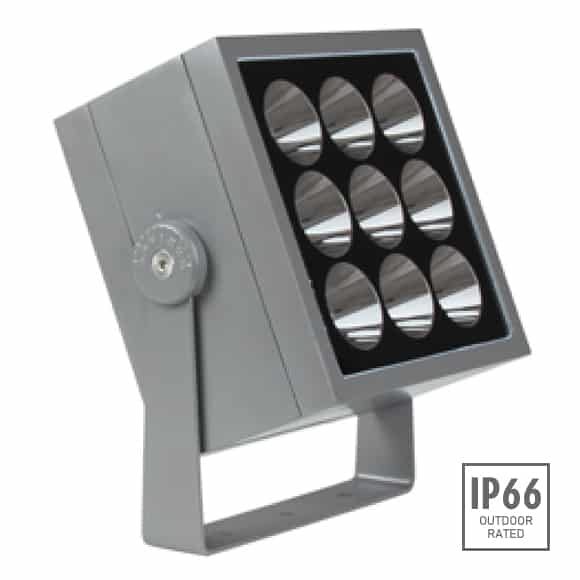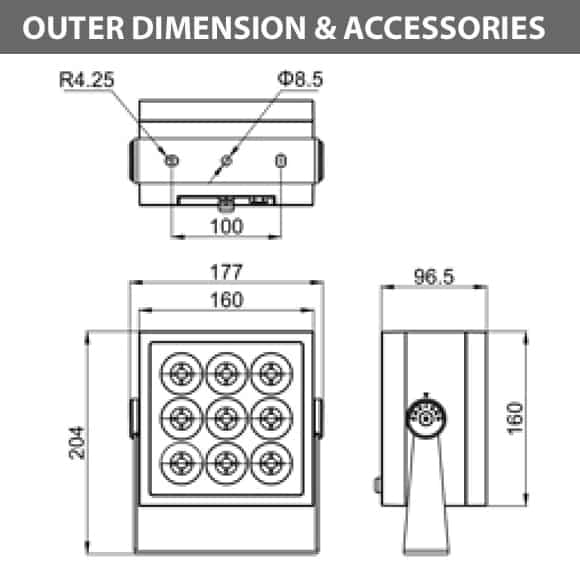 High Power Outdoor LED Focus Light - JRF4-M-R
Adjustable focus lights with 20W & 32W power. CCT of 4000K with IP66 ingress protection, 9 LEDs per fixture, CRI 80+ & 5⁰ beam angle. These lights have LED lifetime of 70000 hours. The housing comes in powder coated grey finish.
Outdoor LED Focus light is one of the majorly used types of Outdoor lighting fixtures & can be used by Lighting Designers & Architects to create fabulous nighttime aesthetics, security, sport, private gardens, public landscapes, building facade, stage lighting.


Compare us with the best manufacturer before buying our LED outdoor lighting products
A free installation guide is provided with each product
Check out the fascinating designs, quality, and prices
Click the box below to download individual product ecatalog and check out other products of your choice
Some of the highlights are as follows:
Material Specifications: JRF4-M-R
LED Quantity:

9 pcs

Frequency Range:

50/60 Hz

Control Mode:

ON/OFF

CRI:

>80

Temperature of Working Condition:

-35⁰~50⁰C

Humidity of Working Condition:

10-90%

LED Lifetime:

70000h

Protection Grade & IK:

IP66 & IK08