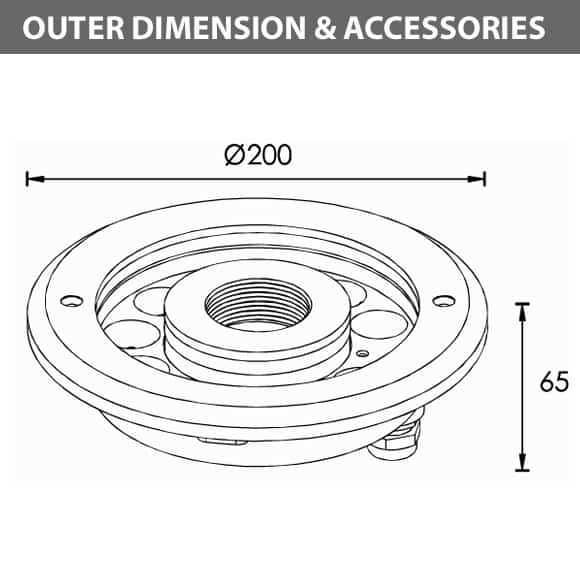 Fountain Lights - B4TA1257
High quality Fountain lights with chrome plated stainless steel housing and 10mm tempered glass. The lens options are 20, 25, 30, 35, & 45 degree depending on the lighting effect. These light fixtures come with ingress protection of IP68 with a built in overheat sensor system. Color temperature of 2000k/3000k & 6000k with Triac, PWM, 1-10V & Dali dimming.
These outdoor lights enhance the beauty of the water movement and create Infinite architectural lighting solutions. In daylight, we are not able to see the real beauty of the fountain but LED lights is a perfect way to bring a character to any fountain. Color changing (RGB) and dimming lights with different combinations can be used to create beautiful lighting effects.


Compare us with the best manufacturer before you buy our outdoor LED lighting
A free installation guide is provided with each product
Check out the fascinating designs, quality, and prices
Click the box below to download individual product ecatalog and check out other products of your choice
Some of the highlights are as follows:
Material Specifications: B4TA1257
Front cover & Housing:

Hard chromeplated molding shaped stainless steel SUS 316#

Light Window:

Step Tempered glass. T=10mm

Gasket:

Silicon Gasket

LED Driver:

Constant Voltage Input, Constant Current Output

PCB:

Excellent heat conductivity aluminium, coefficientof heat Conductivity ≥2.0w/mk

Power Cable:

24V : H07RN-F 2X1.0mm2 L=3.0m

Application Environment:

Temperature of water between -20⁰C~40⁰C less than 1 Mtr Depth

CCT:

2000K/3000K/6000K

Dimmable Support:

Triac PWM 1-10V Dali
| Model# | Light Source | LENS | Lens Degree | Input Voltage | Operating Current(MA) | Consumption (W) | Lumance (LM) | IK |
| --- | --- | --- | --- | --- | --- | --- | --- | --- |
| B4TA1257 | 12x2W | B32 | 25⁰ | 24V DC | 24V=1200 | 24V=28.8 | Cool White=2067 | Warm White=1610 | 09 |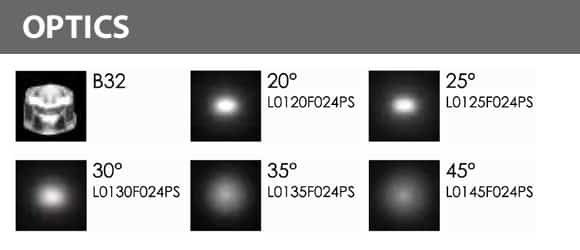 IP68 WATERPROOF CONNECTORS




High-Quality Recessed Fountain Light for underwater lights & lighting for ponds, water features and water jets with sophisticated control systems. These submersible led lights are designed with a hole in the center so that you can insert a nozzle through it and create an amazing water display. Plus, they come with an overheat system to protect them from overheating. So if you want to enhance the beauty of your fountain and create some stunning architectural lighting solutions, then fountain lights are the way to go.
High-Quality Recessed Fountain Light are a great option as they produce more light per watt than incandescent lights, so you'll save money on maintenance and energy costs. Plus, underwater lights are sure to add a beautiful touch to your water feature.
High-Quality Recessed Fountain Light are a basic factor when enhancing all their beauty and attractiveness. A good submersible led lights configuration can highlight some features of a fountain that would go unnoticed without it, especially when there is not natural or environmental lighting. These underwater led lights can help achieve decorative effects for various kinds of fountain design. Our fountain lights are rated for 50,000 hours of use.
Similar Products : Swimming Pool Lights
Designing an underwater lighting scheme for a fountain or pond fountain with lights can be a challenge. There are many factors to consider, such as the type of fixture, the color of light, and the effects you want to create. One important decision is whether to use RGB (red, green, blue) LED lights or traditional incandescent bulbs.
By illuminating the water as it moves, fountain lights can add life to your designer fountain and create the perfect mood for your outdoor space. Plus, with the right lighting, you can highlight the movement of the water and create a truly stunning display.
High-Quality Recessed Fountain Light are a beautiful addition to any landscape. They can add a touch of elegance and sophistication, or they can be fun and whimsical. Either way,  submersible led lights  are sure to add interest and appeal to your outdoor space. And, when you add fountain lights to the mix, you take things to an entirely new level! Fountain lights are specifically designed to highlight the features of your fountain, and they come in a variety of colors and styles to suit any taste.