LED INGROUND FACADE LIGHTS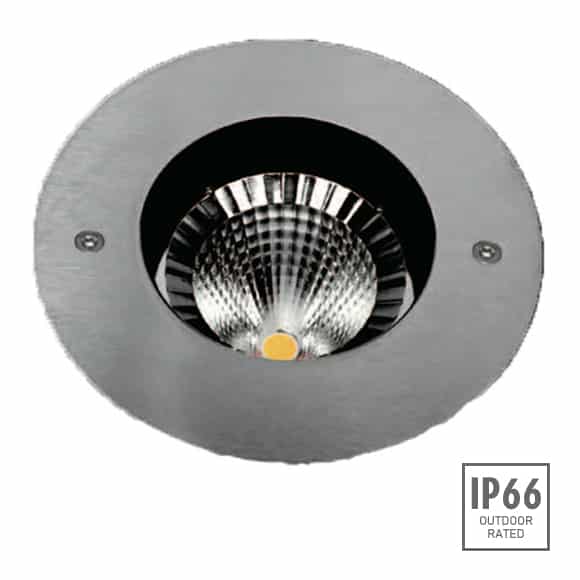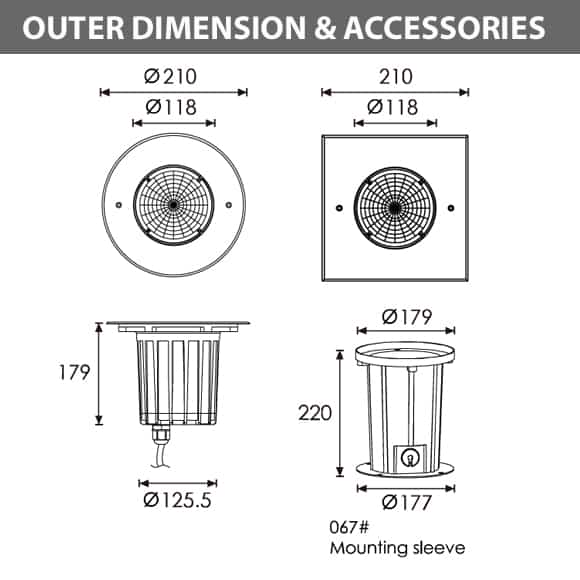 LED Inground Facade Light
The very best product at competitive price high-quality with widest ranges (50+ designs) & extensive product depth: material, finish colors, beam angles, light source & accessories, the newest include the RGBW range of Outdoor Focus Light fixtures with DMX controls
Outdoor LED Focus light is one of the majorly used types of Outdoor lighting fixtures used by Lighting Designers & Architects to create fabulous nighttime aesthetics, accessibility, security, recreation, sport, and other special social events for private gardens, public landscapes and LED outdoor lighting


Compare us with the best manufacture before you buy our LED outdoor Lighting
A free installation guide is provided with each product
Check out the fascinating designs, quality, and prices
Click each of the boxes below and download individual products of your choice
Some of the high lights are as follows:
Material Specifications R2FFR0170 & R2FFS0170
Front cover & Housing:

#12 Die-casting dark grey powder coated aluminium, T=60-80μm, Hard chromeplated Stainless Steel SUS 316L#

Light Window:

Tempered frosted step glass. T=8mm

Reflector:

Opal Reflector efficiency ≥90%

LED:

NICHIA COB

LED Driver:

Constant Voltage Input, Constant Current Output

Gasket:

Molding Shaped Seal

Power Cable:

H05RN-F 2X1.0mm2 L=0.5m(Low voltage) H05RN-F 3X1.0mm2 L=0.5m(High voltage)

Operating Temperature:

-20⁰C~40⁰C

CCT:

3000K/6000K
| Model# | Light Source | LENS | Lens Degree | Input Voltage | Operating Current(MA) | Consumption (W) | Lumance (LM) | IK |
| --- | --- | --- | --- | --- | --- | --- | --- | --- |
| R2FFR0170 | 1x18W COB | R19 | 22⁰ | 24V DC | 120V | 240V | 24V=700 | 120V=160 | 240V=85 | 24V=17 | 120V=18.5 | 240V=18.5 | Cool White = 1748 | Warm White = 1530 | 10 |
| R2FFS0170 | 1x18W COB | R19 | 22⁰ | 24V DC | 120V | 240V | 24V=700 | 120V=160 | 240V=85 | 24V=17 | 120V=18.5 | 240V=18.5 | Cool White = 1748 | Warm White = 1530 | 10 |
IP68 WATERPROOF CONNECTORS




APPLICATIONS
Accent Lighting, Aesthetic Lighting, Bathroom Lighting, Building Facade Lighting, Church Lighting, Commercial Lighting, Deck Lighting, Decorative Lighting, Facade Lighting, Fountain LED Linear Lighting, Fountain Lighting, Freezer Lighting, Garage LED Lighting, Garden Lighting, InGround Lighting, IP65-68 Lighting, Landscape Lighting, LED Cove Lighting, LED Landscape Linear Lighting, Outdoor & Landscape Lighting, Outdoor Commercial Lighting, Outdoor False Ceiling Lighting, Outdoor Hotel Lighting, Outdoor LED Light Strips, Outdoor Lighting, Path Lighting, Pathway Lighting, Patio Lighting, Residential Lighting, Resort Lighting, Restaurants, Spa Lighting, Stadium Lighting, Stage Lighting, Street Lighting, Swimming Pool Lighting, Tree Lighting, Urban Lighting, Walkway Lighting.
ADVANTAGES
High-Quality Manufacturing
ISO 9001 Factory
Product Quality Certification
UL, CE, TUV, BIS, SAA, SASO
Specialization in OEM & Project Manufacturing
Guarantee & Warranty: 2-3 years
Premium Quality at Best Prices
LM79/80 Reports
Post-production Reports
IES Files
NOMENCLATURE
Architectural Lighting, Cove Lighting, Decorative Lights, Facade Lighting, Fountain Lights, Garden Lights, Interior Lighting, Landscape Lighting, LED Flex, LED Focus Light, LED Linear, LED Linear Lighting, LED Neon Flex, LED Outdoor Lighting, LED Profile, LED Strip, LED Strip Lights, LED Tape Light, Lighting Design, Lighting Solutions, Neon Lights, Outdoor Garden Lights, Outdoor LED Lighting, Outdoor Lighting, Outdoor Lights, Outdoor Wall Lights, Smart Lighting, Spot Lights, Strip Light, Swimming Pool Lights, Wall Grazers, Wall Washers.
Inground COB Light Dubai
Outdoor LED Inground COB Light for landscape lighting projects in Dubai. Highly recommended by lighting consultants & architects in Dubai. LED InGround COB light with hard chrome-plated stainless steel housing and 8mm step tempered glass. The lens options are 10, 22, & 38 degree depending on the lighting effect. These lights come with an ingress protection of IP66.
CCT of 2000k/3000k & 6000k available. LED Inground lights is a popular type of Outdoor LED lighting used by Lighting Designers & Architects to highlight walls, columns, create fabulous night time aesthetics accessibility, and other special social events for gardens & landscapes, facade & outdoor lighting with smart lighting effects.
Similar products: https://www.est.net.in/outdoor-led-inground-cob-lights/
BT